…which seems timely considering what's going on in Mexico. It's an interesting switch from the Italian crime dramas I've been studying. So far, I'm enjoying this Netflix dramatization. Will probably write up a review after getting through Season 1.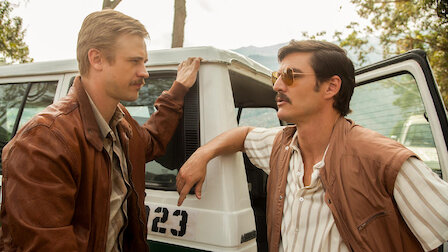 Co-creator Carlo Bernard spoke to The Hollywood Reporter about why the show was coming to an end.
"I saw this season as an origin story of the modern world that we live in," he said. "For me, it felt like bringing the show up to that spot where we now recognise, for better or for worse, made sense as a place to stop it. The show has been able to lift the curtains and show you how this thing began, how it evolved.
Source: https://www.digitalspy.com/tv/ustv/a38188229/netflix-narcos-mexico-cancelled-season-4/